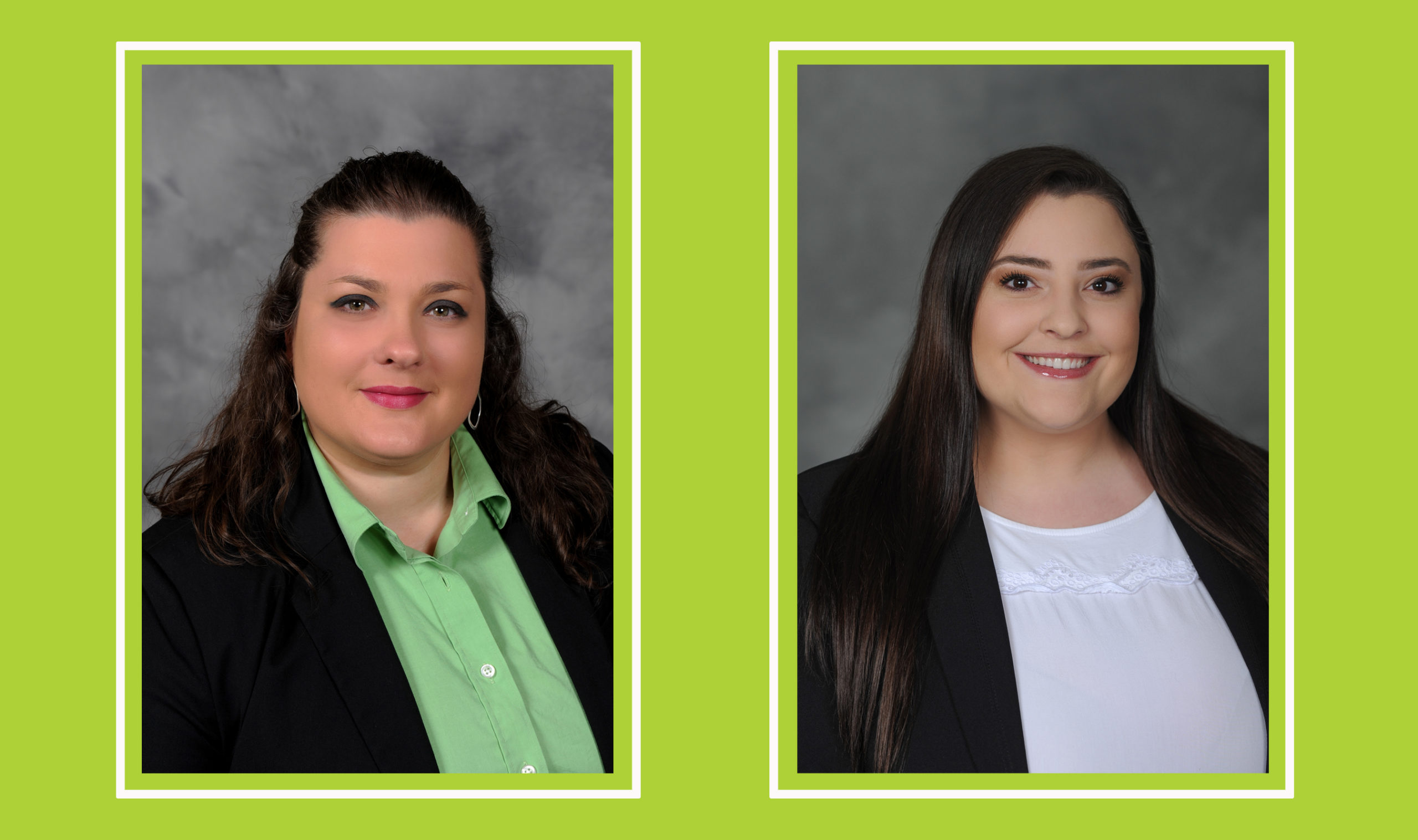 Carolina Trust Federal Credit Union Announces Employee Promotions
Keli Herring and Haleigh Merrill have been appointed to the positions of AVP of Operations and Marketing Liaison.
Herring has been with Carolina Trust since 2001. She has worked in many positions at the Credit Union, both with the members and in operational support. In her new role as AVP of Operations, she will work with other departments to build a strong infrastructure of support for our employees and members. Among her other responsibilities, she will also continue to manage the Card Services Department.
Merrill has been with Carolina Trust since 2018. She has always had a passion for working behind the scenes and the marketing set up of companies. In her new role as Marketing Liaison, she will assist with the marketing activities of all financial product lines including advertising, direct mailing, printing, customer events, and trade shows. In addition, she will assist with the collection and dissemination of industry and competitor market research and other general marketing, as well as assist with the coordination and implementation of marketing programs to support the Credit Union's brand.
About Carolina Trust: For over 60 years, Carolina Trust Federal Credit Union has provided our members with a better way of banking. As a not-for-profit financial cooperative, the Credit Union returns profits to member/owners through competitive rates, lower fees, personal attention and innovative services. Membership is open to residents and business owners of Horry, Georgetown, Marion, Williamsburg, and the southern part of Florence County, SC as well as Brunswick County, NC. To learn more about Carolina Trust Federal Credit Union, call 843.448.2133 or visit www.carolinatrust.org, and on Facebook at www.facebook.com/CarolinaTrustFCU.