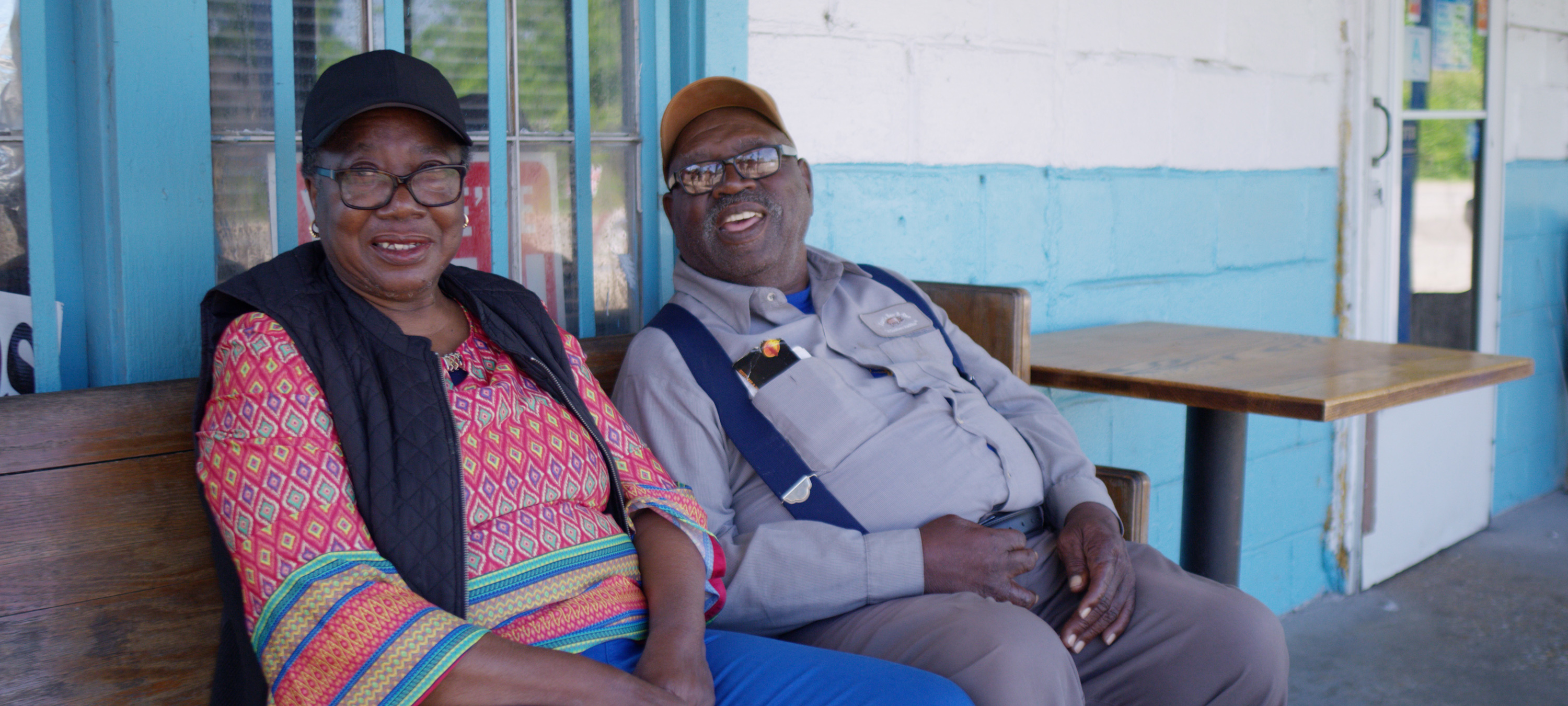 Local Highlight - Meet Roosevelt Scott
Roosevelt Scott is the founder and owner of the popular Scott's BBQ Restaurant (2734 Hemingway Hwy) in Hemingway, SC. He's a pillar of the community and has been a member of Carolina Trust for more than 30 years. 
Scott was born and raised right here in Hemingway. He tried living in Philadelphia when he was a young man but decided he would rather be home. He moved back to Hemingway in November of 1971. When he came back to South Carolina, his goal was to create a successful business. He had a pool 
hall, and a garage, and a dry goods store. The barbecue business, at first, was only a sideline. He started off small, cooking two or three pigs per week. 
BBQ At Its Best!
That sideline soon became his main business. Scott had a knack for barbecue, and the word quickly spread that Scott's BBQ was the place to go. The restaurant's success surpassed Scott's wildest dreams. Today, on the four days a week (Wednesday – Saturday) he sells whole-hog barbecue, he cooks 25 to 30 big pigs. That's thousands of pounds of mouth-watering smoked meat. 
Scott's BBQ, open Wednesdays to Saturdays, combines the best of the traditional ways of making barbecue with innovations that take it to the next level. He uses a lot of oak. His pigs are lean, which cuts down on the grease. 
Celebrities and people from around the world, from as far away as Africa, make the pilgrimage to Scott's to taste his barbecue, which many people say is the best they have ever had. Some of the famous people who have chowed down at Scott's are Hillary Clinton, Miss South Carolina, comedian Larry the Cable Guy, author Desiree Tomlinson, and the late Anthony Bourdain. Lots of other celebrities have been there too. You can see their photos hanging all around the restaurant. 
Scott's BBQ was always popular, but its success went into overdrive when Anthony Bourdain visited in 2015 and featured the restaurant on his television show "Parts Unknown." Many other TV shows, newspapers, magazines, and websites have also sung the praises of Scott's food. But while Scott's BBQ is known around the world, it is still very much a community institution that locals love as much as tourists.
Scholarship Applications Due
Carolina Trust Federal Credit Union and HTC, Inc. have partnered to offer scholarship awards to two graduating high school seniors within Horry, Georgetown, Marion, Williamsburg, or the southern part of Florence County. Two $1,000 scholarships will be awarded to two rising college freshmen attending either Coastal Carolina University or Francis Marion University for their four-year degree. The scholarships may be renewed for three consecutive years in the amount of $500 per year should the award recipients continue to meet qualifying criteria. The total scholarship amount each student may receive over a four-year period is $2,500. All materials must be postmarked by February 28, 2019. 
The two scholarship recipients for the 2019-2020 academic year will be announced in May 2019. 
AMERICA SAVES WEEK - February 25 - March 2, 2019
Save The Extra
Did you know you're more likely to save a windfall than a small amount consistently over time? Hack that psychology by saving your bonuses, raises, and tax refunds. 
This tax season, get ahead of your financial goals by depositing at least $50 of your refund into a savings account. If you do, you'll also be eligible to win one of over 100 prizes up to $10,000 by entering SaveYourRefund!