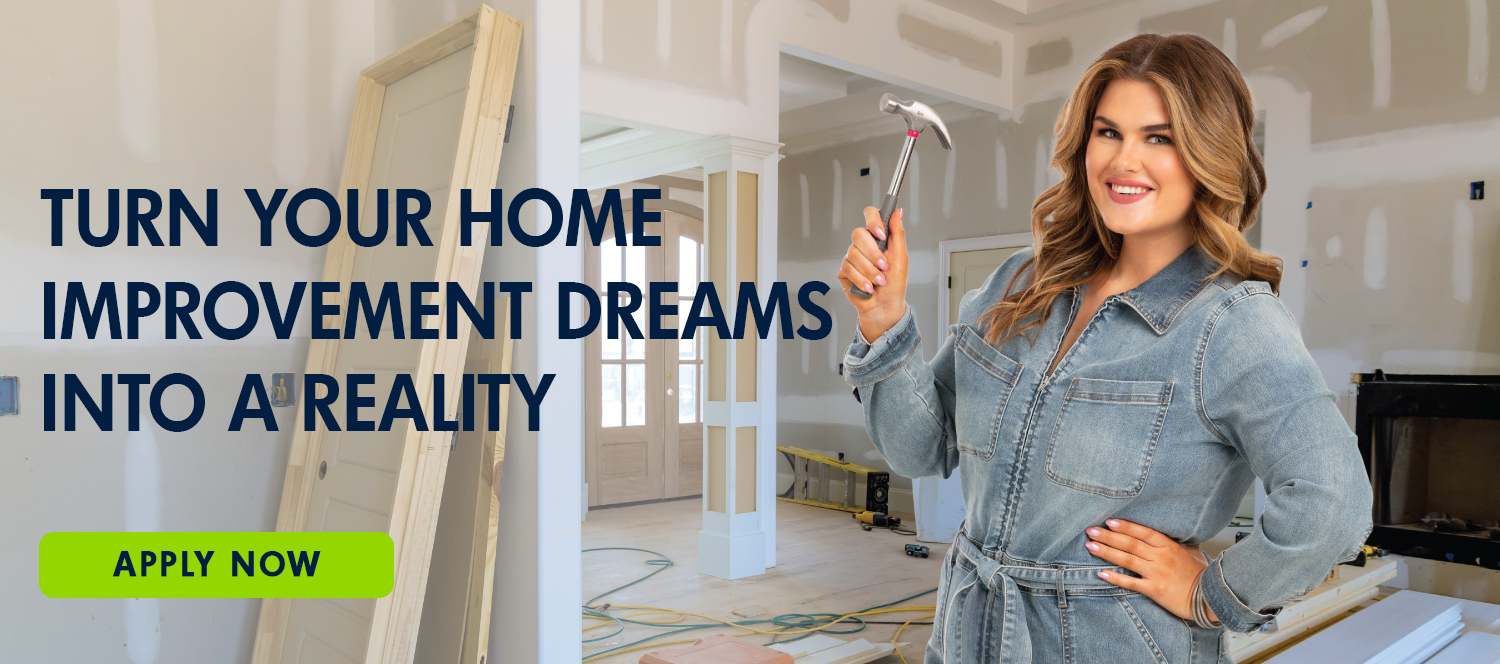 Let your home's equity work for you.
Whether you're looking to renovate your home or consolidate debt, Home Equity Loans can help.
Home Equity Lines of Credit
You've worked hard for the equity. Now, let your equity work hard for you. A Home Equity Line of Credit, or HELOC, is a convenient way to consolidate debt, pay for expensive home or car repairs, pay for home improvements and more. Once you get approved for your line of credit, you simply borrow what you need, when you need it.
Carolina Trust will pay up to $400** toward closing costs on your initial Home Equity line of credit advance of $5,000.
Borrow up to 80% of your home's appraised value.
Minimum loan amount is $20,000.
Low variable Annual Percentage Rates*
Closing cost incentive for initial HELOC advance of $5,000**
15-year term with an 8-year advance period
Pay interest only on what you borrow
Access your home equity line of credit at your nearest CTFCU branch or by check
Depending on the use of funds, the amount borrowed could be tax deductible***
*HELOC rate is based on the highest prime rate published in the "Money Rates Table" of the Wall Street Journal on the 20th of each month. Prime Rate is variable; as it changes, the APR on a home equity line of credit account also changes. Approved APR subject to credit worthiness. Maximum rate for a home equity line of credit is 15.50% APR. The floor rate for a home equity line of credit is 4.49%. **If line of credit is paid off and closed within 12 months of opening date, then a final advance of up to $400 will be charged to member's account for closing cost fees paid on his/her behalf. A refinance of a current or previous HELOC with CTFCU on the same property will not receive the $400 lender credit. ***Consult a tax professional for details.