Manage Your Carolina Trust FCU Debit and Credit Cards with Real-Time Alerts
You can conveniently control when, where, and how your Carolina Trust cards are used within the CTFCU mobile app or online. Select between available SMS verified phone numbers and email addresses to receive alerts. Controls are real-time, so you can adjust card controls and proceed with the transaction without a problem.
To explore the different card Alerts & Controls, simply log on to Carolina Trust Digital Banking and navigate to Card Controls, then Card Management.
For shared cardholder accounts:
When a card is shared, each cardholder can set up and receive individual Alert preferences. The only exception is that all cardholders receive alerts for denied transactions. Additionally, any time one cardholder changes a Control setting, the other cardholders receive an alert notifying them of the change.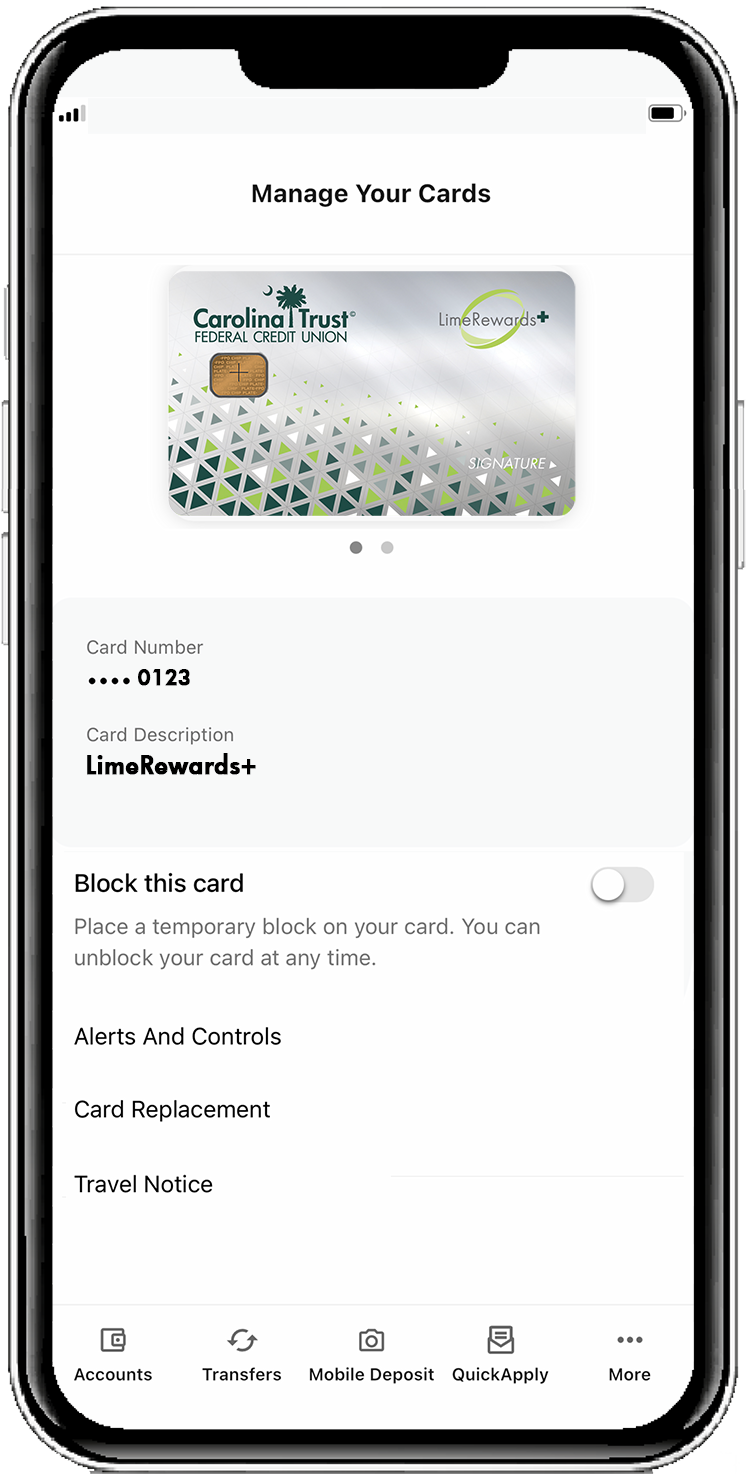 Alerts & Controls Features:
Download the CTFCU Mobile App