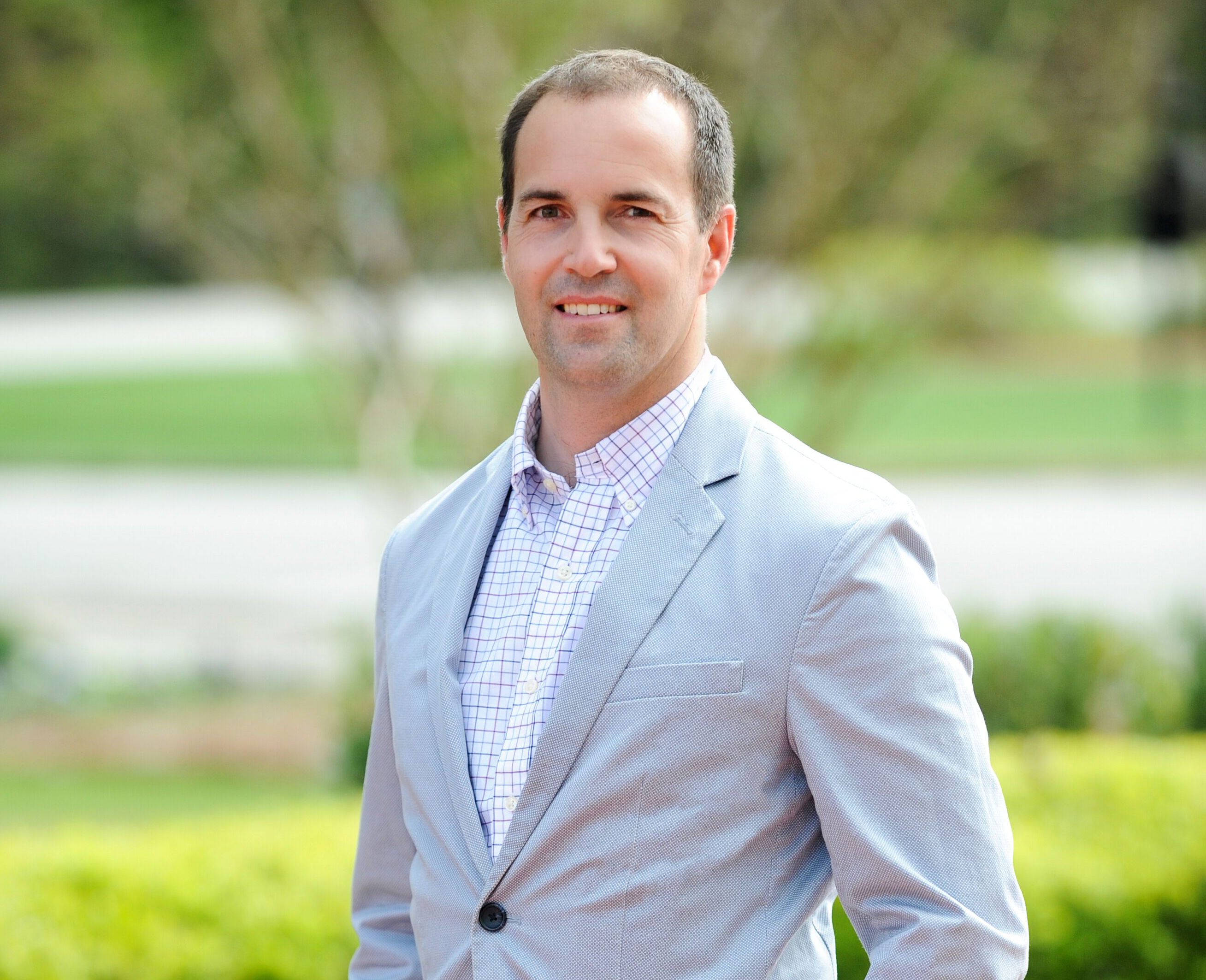 Local Highlight - Rhett Graham
"Teal Nation" is a familiar motto that can often be heard around the Coastal Carolina University Campus. It's the name that many students and alumni use to refer to the CCU Family. Because of our great working relationship with CCU's Director of Corporate Sales and Sponsorships, Rhett Graham, Carolina Trust is proud to consider itself a part of "Teal Nation." 
Once a Chant, Always a Chant
As a Golfer and Myrtle Beach Native, CCU was an obvious choice for Graham when deciding where to pursue his higher education and collegiate golf career. "It was ultimately one of the best decisions of my life," said Graham. "All of my support system was here: my friends, my family, and my golf coaches." 
After graduation, Graham worked in commercial insurance for 9 years, where he represented companies throughout Horry County. "My time in insurance allowed me to make a lot of relationships with great business owners throughout the area," he said. And it was these relationships that ultimately led to his recruitment by CCU. 
Graham was originally hired as the Director of Development for the Coastal Athletic Foundation. "As a former Chanticleer, this job allowed me to help give back to the athletic department that helped shape me. I get to help grow my own school," said Graham. "It is such a privilege to be surrounded by the student athletes and get to help them grow while they're in school and after they graduate."
In July 2016, Graham was promoted to his current position as the Director for Corporate Sales and Sponsorship, and this is where his relationship with Carolina Trust really began.
It's All About Relationships
According to Graham, developing meaningful ties with those around him has played a key role in the success of his career. In his words, "it's all about growing close to others with like-minded goals."
This mindset is what has enabled him to build strong affiliations with sponsors of the school and enhance the deep connections the university has with so many members of the local community.
In the time that Rhett has worked with the Carolina Trust, he has made countless friendships with both employees and members. According to Carolina Trust President/CEO, Tim Carlisle, "Rhett is a man of great integrity and a devoted family man. He has an incredible energy and passion for CCU, which makes working with him a joy. I'm proud to call him a friend."
Many of the individuals who work with Graham would refer to him, not only as a colleague, but a friend. It's his positivity and gratitude that make the sponsors of the university proud to support such a great program.
"I try to build a close relationship with our sponsors and thank them as much as I can, because they play a huge part of Coastal athletics, "said Graham. "Everything that our fans see (TV and radio commercials, venue signage, social media and print) couldn't be achieved without the help of great sponsors, like Carolina Trust!"
Giving Back
Although Graham spends his work days developing sponsorships for the university, he has devoted much of his personal time to giving back to the community that he loves.
He has been on the Board of Directors for the Grand Strand Miracle League for the past three years. The Miracle league provides an avenue for kids with disabilities to experience athletics.
To Graham, working to improve his surrounding community is one of the most important roles that he has. His goal… "I hope that people know how much I love my community, my family, my university, and my church through my actions and the way that I live my life."
Carolina Trust Welcomes New Supervisory Committee Member
Richard L. Patelunas is a 1986 Graduate of Syracuse University with a Master's Degree in Business Administration. He is currently employed as an Economist for the United States Postal Service in the Myrtle Beach region. Patelunas has over fifteen years of volunteer experience which includes serving as Chair of the Seniors Advisory Committee for the City of Myrtle Beach, Vice Chair of the Chapin Memorial Library Advisory Board for the City of Myrtle Beach, Board of Directors for the USA Eagles Competitive Cheerleading Organization, and Member of the Historic Preservation Advisory Committee for the City of Gaithersburg, MD. 
Carolina Trust Employees attended the Palmetto Bays Elementary Career Day and spoke to the students about the important role that the financial industry plays in our community, and some of the different careers that we have at Carolina Trust.
National Credit Union Month
This April, join us in celebrating National Credit Union Youth Month with our 2019 theme: "The future is yours… Picture it! Save for it! Share it!"
Together, we're encouraging young members to express themselves through pictures, sharing their visions for their own financial futures so we can help them get there. By staying true to credit union philosophy in an engaging new way, we can set our young members on the path to financial education, understanding and security.
Open or make a deposit to your Goal Club savings account at a Carolina Trust branch and receive a free gift during the month of April.*
*While Supplies Last; gifts subject to change. Qualifying deposits include Goal Club savings made at branch. This credit union is federally insured by the National Credit Union Association.
Did you know that April is Financial Literacy Month? An entire month devoted to learning about money may sound extreme… until you read the stats. According to a recent survey, only 57% of adult Americans understand basic financial concepts.