Local Highlight - Selma Reburn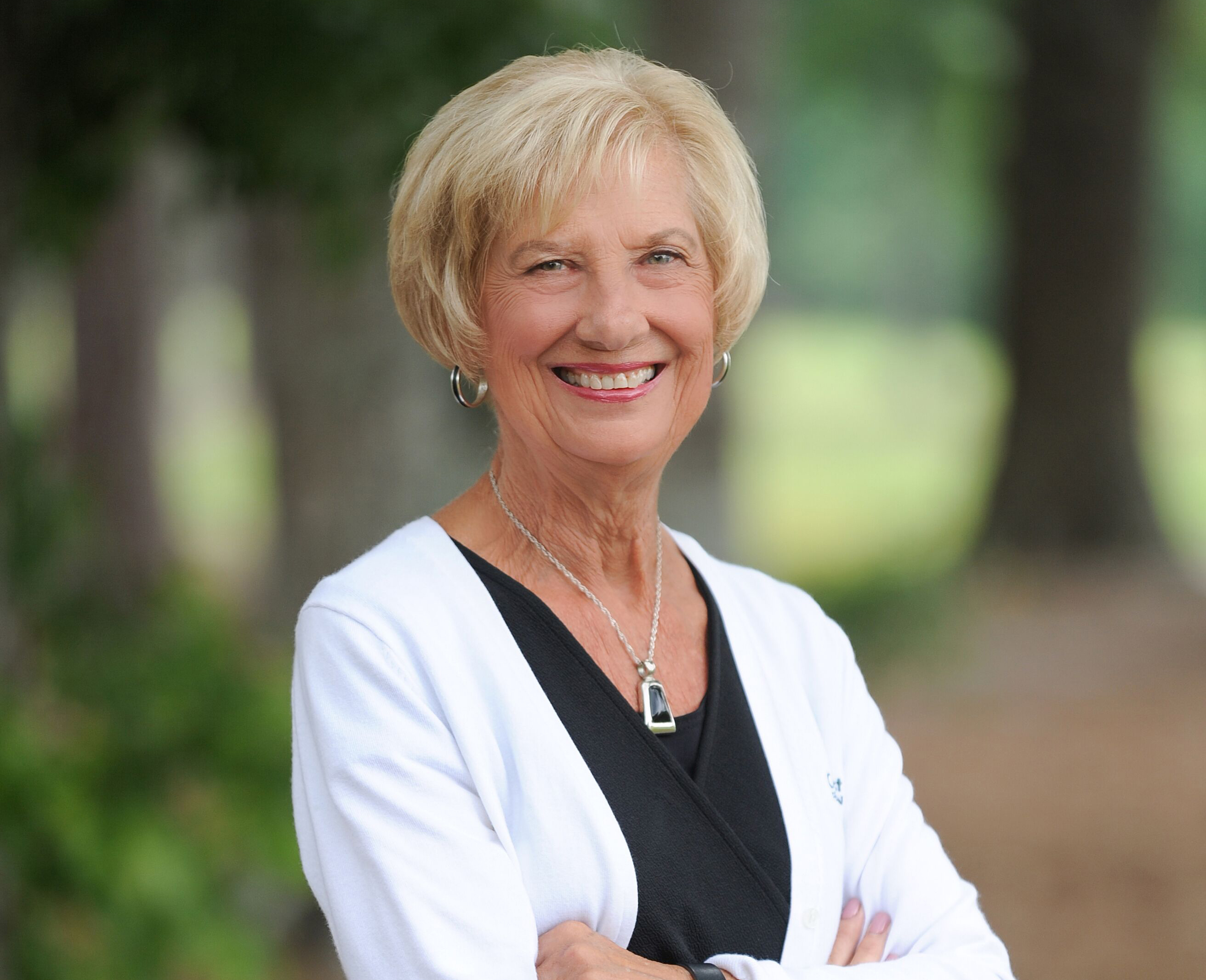 Selma Reburn came to Myrtle Beach in February of 1987 with plans to partially retire and spend her afternoons playing golf. However, after starting a part- time teller position with Carolina Trust thirty-two years ago, she's now become the backbone of our organization.
Where It All Started
When Selma first began in 1987, Carolina Trust was known as the Myrtle Beach Air Force Base Federal Credit Union and was located on the Myrtle Beach Air Force Base, which is now Market Commons. The MBAFB Federal Credit Union served both military and civilian employees on the base.
"Since everyone who lived and worked on base banked at the credit union, we stayed very busy," said Selma. "Sometimes you would have up to 60 members in line at a time."
Although Selma originally planned to work only part-time, she took on a full-time teller position due to a shortage of tellers. Shortly after becoming a teller, Selma was promoted to a Member Service Representative.
She recalls, "Back then, MSRs had a number of varied duties. We helped members, answered phones, processed overdrafts, handled correspondence and reports, and performed all operations functions. Each MSR desk handled certain duties and each week we would rotate to another desk and handle all of the functions assigned to that desk, while serving members."
Shortly after the main commercial banking branch departed from the Air Force Base in 1984, the credit union started handling the commercial accounts of the businesses operating on the base.
"When we handled all the business accounts on the base, ( the bowling alley, officers club, food places, etc.) we would have a 6-7 ft long table completely stacked 6 inches high with checks that needed to be processed. All of these checks would have to be processed through the encoding machine by 10:30am. There were times when I thought we would not be able to get it done on time, but we almost always did."
Selma has served CTFCU as a Teller, MSR, MSR Supervisor, Membership Development Assistant, Assistant Branch Manager, Administrative Assistant and Executive Assistant.
A Time for Expansion
After the announcement of closure of the Myrtle Beach Air Force Base Federal , the credit union requested NCUA's approval to change the name of the credit union to Carolina Trust Federal Credit Union.
In 1993, we began expanding from just two branches, (Air Force Base and Conway) to the seven branches that we have today. It was then,  that Selma took on her current role, as Executive Assistant.
"As Executive Assistant, I perform a variety of duties, along with supporting the Board of Directors and our Staff," said Selma.
Leaving a Mark
In her 32 years at the credit union, Selma Reburn has definitely made her mark on Carolina Trust. As Executive Assistant, Selma has served five different Carolina Trust Presidents.
"They've all been great in their own way," said Selma. "Sharing daily life with those people is extraordinary."
Selma has also made close friendships with several military heroes like Major General Jones E. Bolt and Lt. Col James Kendrick, who both served on the Carolina Trust Board of Directors.
People Helping People
The credit union philosophy "People Helping People," is why Selma says that she has remained an employee of Carolina Trust for 32 years.
"Everyone here is treated like a person, not just another employee or an account number. We are an organization that focuses on how we can better serve our members," said Selma. One of the most important things in my life has been my desire to serve others, whether its volunteering for my children's' school, my church or other organizations. Carolina Trust has provided me with a career that allowed me to devote my life to serving others."
Carolina Trust Announces New Employment
Chaun Frink has been appointed to the position of IT System Administrator.
Frink is a Veteran who served with the US Army from 2001-2018. During his tenure with the US Army, Frink worked in different IT positions including, Cyber Security Analyst, Network Administrator and Satellite Communications Operator. He graduated from Coastal Carolina University with a BS in Business Administration in 2000.
As IT Systems Administrator, Frink will oversee the infrastructure responsible for our member's access to their funds. He is also responsible for data and telephony communications and server maintenance for the Credit Union.
Carolina Trust was named the winner of a Bronze Level Stevie® Award in the Branded Entertainment- Consumer category in The 17th Annual American Business Awards® , for our brand video and 30 second commercial series "Trustworthy Faces," produced by Zero Gravity.
Carolina Trust received three Marketing Association of Credit Union (MAC) Awards at the MAC Conference at the end of May. We received Gold for our Trustworthy Faces Brand Video, Silver for Social Media, and Bronze for Annual Report.
2019 Key Scholarship Winners
For the thirteenth year, Carolina Trust Federal Credit Union and Horry Telephone Cooperative, Inc. (HTC) chose two graduating high school seniors to win $1,000 each in scholarship awards. High school seniors from Horry, Georgetown, Marion, Williamsburg, and the southern part of Florence County planning to attend either Coastal Carolina University or Francis Marion University were encouraged to apply.
The 2019 Key Scholarship award winners are: Academy for Arts, Science, and Technology Student, Trinity Hanna and Socastee High School Student, Katie Dabbs. This fall, Hanna plans to attend Basic Training for the United States Army and will begin attending Coastal Carolina University in the Spring of 2020. Dabbs also plans to attend Coastal Carolina University, but will begin this fall.
Each winner receives $1,000 applied to the cost of first-year tuition. The scholarships may be renewed for an additional three years in the amount of $500 per year should the recipients continue to meet qualifying criteria, which include maintaining a 3.00 GPA and full-time enrollment at either CCU or FMU.
In School Banking Winners
Carolina Trust employees selected two River Oaks Elementary School students, Cooper and Colton McMahon, as the winners of this year's in-school banking program. Both boys received a $100 deposit in their Goal Club Savings Account for their tremendous saving efforts.
Carolina Trust employees visited several local hospitals and doctors offices to deliver donuts to their nurses for Nurse Appreciation Week. We are so thankful for the nurses in our area, and all the time and energy that they devote to keeping us happy and healthy.