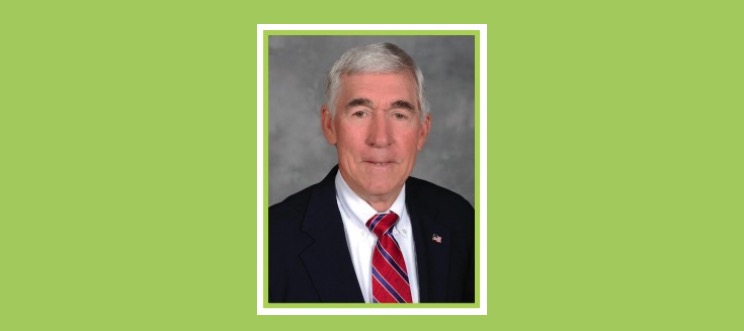 Carolina Trust Federal Credit Union Announces Retirement of Board of Directors Chairman
Carolina Trust Federal Credit Union Board of Directors Chairman, Colonel Charles M. Thrash, has announced his retirement. Col. Thrash has served as a member of the Carolina Trust Board of Directors since September 1995. During this time, he held the position of Secretary from March 1996 to May 2001 before being elected Board Chairman.
Col. Thrash holds a master's degree in Business from Texas Tech University. He received a commission in the United States Air Force through Officer Training School and completed pilot training in May 1969.
During his 26 years in the Air Force, he served in a variety of assignments both in the United States and overseas. Following graduation from the National War College in 1991, he was assigned to Myrtle Beach AFB as the Vice Commander. He was stationed at Myrtle Beach AFB on three different occasions.  During these three tours, he filled nearly every flying-related leadership position in the 354th Tactical Fighter Wing (TFW) and amassed more than 2,000 flying hours in the A-10A.  He served as a squadron pilot, instructor pilot, Mission Commander, Standardization-Evaluation pilot, Flight Commander, 356th Tactical Fighter Squadron (TFS) Assistant Operations Officer, 355 TFS Operations Officer, and 353rd Fighter Squadron Commander.
He retired from the Air Force on July 1, 1995, as the Vice Commander of the 23rd Wing, Pope AFB, NC and returned to the Myrtle Beach area to live. He was the General Manager of Bay Tree Golf Plantation for five years and was employed as Director of the Professional Golf Management Department at Coastal Carolina University for over 10 years before retiring on June 30, 2013.
Col. Thrash has spent his entire life serving others and is truly a man of honor. We are so grateful for the time we were blessed to have him as our Board Chairman, and he will be greatly missed by everyone at Carolina Trust.
Vice-Chairman, B. Michael Marlowe will succeed Col. Thrash as Board Chairman. L/Col. Marlowe is a native of Horry County and a graduate of the University of South Carolina. Lt. Col. Marlowe is a retired Air Force pilot, airport manager, and former owner and operator of Marlowe Art Glass Co. He has over twenty-five years' experience in wholesale and retail sales, marketing, and production. He has served as a board member and president of the Broadway Business Association, board member of the Surfside Area Rotary Club, and former state commissioner. He continues to be an active pilot, instructor, and pilot examiner for the Federal Aviation Administration.
About Carolina Trust: For over 60 years, Carolina Trust Federal Credit Union has provided our members with a better way of banking. As a not-for-profit financial cooperative, the Credit Union returns profits to member/owners through competitive rates, lower fees, personal attention and innovative services. Membership is open to residents and business owners of Horry, Georgetown, Marion, Williamsburg, and the southern part of Florence County, SC as well as Brunswick County, NC. To learn more about Carolina Trust Federal Credit Union, call 843.448.2133 or visit www.carolinatrust.org, and on Facebook at www.facebook.com/CarolinaTrustFCU.