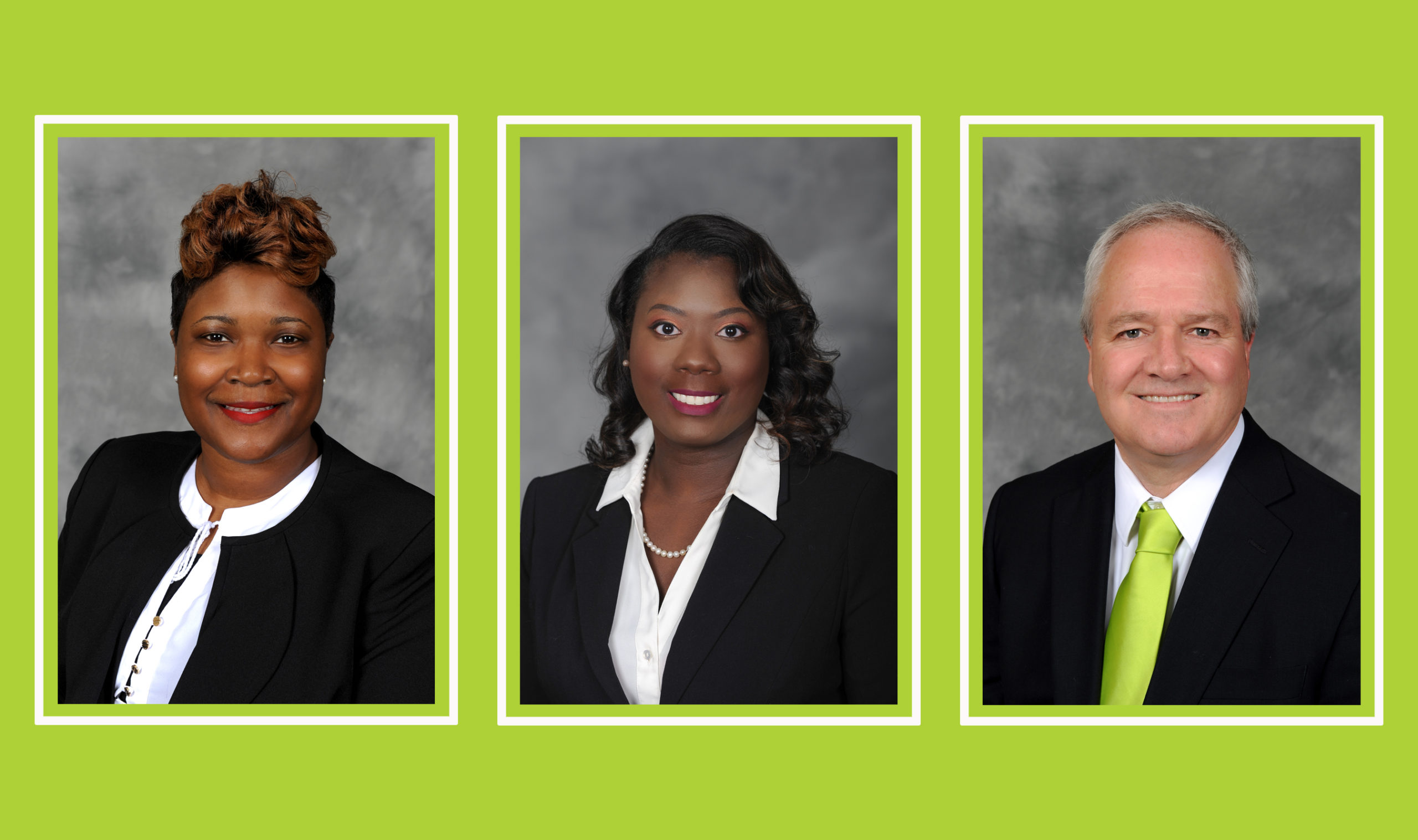 Carolina Trust Federal Credit Union Announces Employee Promotions
Robin Mack and Brunson Loadholt have recently been promoted to the positions of AVP/Regional Manager, and Jasmine Book has recently been promoted to the position of Johnsonville Branch Manager.
Mack has been with Carolina Trust since 2009. She has worked in many positions at the Credit Union, most recently as the Johnsonville Branch Manager. In her new role as AVP/Regional Manager, she will relocate to the Conway branch and will manage Region 2, which includes the Conway and Little River branches.
Book will succeed Mack as the Branch Manager of the Johnsonville Branch. Book was hired as a Loan Officer in 2017, and most recently held the position of Financial Services Officer. She has fully accepted the Credit Union movement as a Better Way of Banking and is excited for her new role.
Loadholt has held the role of Lake City Branch Manager since he joined the Credit Union in 2003. In his newly accepted role as AVP/Regional Manager, he will continue managing the Lake City branch, as well as Region 3, which includes the Lake City and Johnsonville branches.
About Carolina Trust: For over 60 years, Carolina Trust Federal Credit Union has provided our members with a better way of banking. As a not-for-profit financial cooperative, the Credit Union returns profits to member/owners through competitive rates, lower fees, personal attention and innovative services. Membership is open to residents and business owners of Horry, Georgetown, Marion, Williamsburg, and the southern part of Florence County, SC as well as Brunswick County, NC. To learn more about Carolina Trust Federal Credit Union, call 843.448.2133 or visit www.carolinatrust.org, and on Facebook at www.facebook.com/CarolinaTrustFCU.