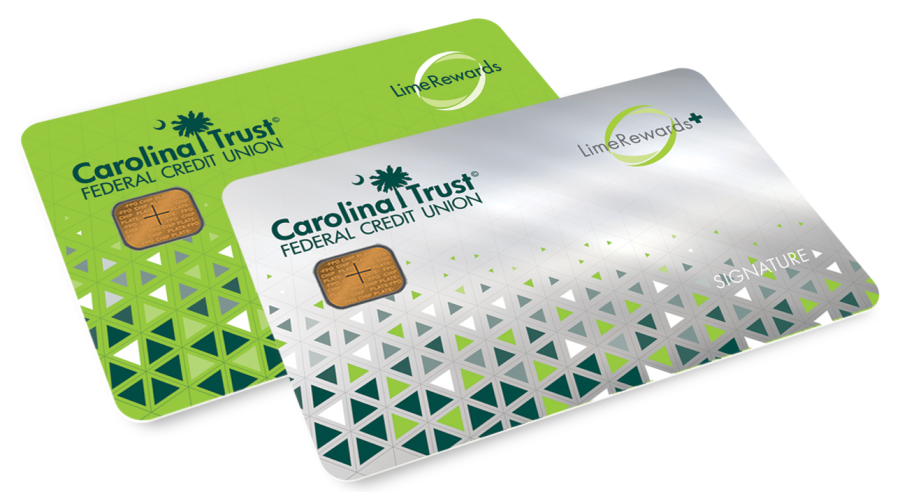 Carolina Trust VISA Credit Cardholders will see some exciting changes to online access on January 25, 2023.
Logging In To the New Site
Our vendors are updating the site to make access easier and more secure. As a result, the first time you access your credit card online or via the app after January 25, 2023, you will be required to re-register your credit card. This process is simple and should take very little time. Please have the following information available:
Full credit card number
The last 4 digits of the primary cardholder's social security number
The primary cardholder's date of birth
 The first 5 digits of the primary cardholder's zip code
Joint cardholders, you will enter your card number and the primary cardholder's information for items 2-4.
Please note that primary and joint cardholders must use their own personal email address during the re-registration process.
Enable the New Alerts & Controls Feature
In addition to delivering a brand new online account management website, we are excited to present a brand new alerts & controls service! This new service provides robust options for controlling when, where, and how your card(s) is used through real-time alerts and an on/off switch. Enable the new alerts and controls service for your card account(s) today. The current alert service will discontinue two weeks after the new site is made available.
Please note you may experience some downtime while we complete this transition on January 25, 2023. If you have any questions or need assistance, please contact our Member Service Center during business hours at 843-448-2133, ext. 3.